The Insight Course
Be the Change You Want To See in the World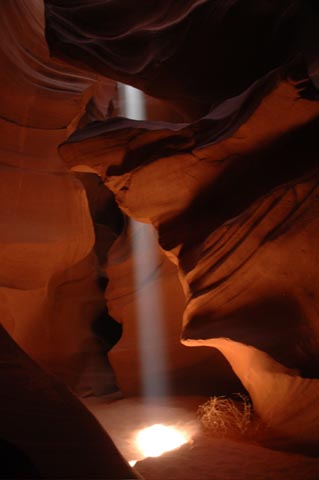 Photo by Paul Burks
This course is beyond price! It helped me realize that it is actually okay (and safe) to love everyone. That was a really powerful insight for me. Thank you. ~ Ursula D.
Insight Course Contents
The Insight Course consists of 21 information-packed lessons, each of which takes from one to two hours to complete. Designed and developed by the educational nonprofit organization PEERS, these powerful lessons contain thought-provoking essays, quotes, photos, online videos, and exercises designed to inspire and bring greater understanding and deeper meaning to your life.
In exploring this free, online course, you will:
Watch deeply moving videos which have brought inspiration and motivation to countless hearts.
Digest thought-provoking quotes from some of the greatest thinkers ever to walk this planet.
Read astonishing information suggesting that things are not always what they seem on the surface.
Explore practical exercises designed to open your heart and mind in refreshing new ways.
See that when we come together with the intention of being the change, we are an unstoppable force for positive transformation in our lives and world.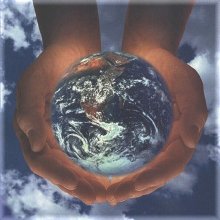 To see the manifestation of this course in so many areas of my life is extremely reassuring. I have come a long way from being someone who was always tough on himself and self persecuting. My growth and understanding have been nothing short of remarkable in terms of manifestation in my relationships and perspective. I look forward to each day with a sense of confidence in my ability to remain focused on my intentions and in a constant positive flow. I have made my own portfolio of material from the course that I carry with me. It is the fitness center for my soul, and it is open 24/7. ~ Lance M.
Two Paths: Registered and Self-Directed
There are two paths for moving through the course. For those who would like to join our community networking portal, at the end of lesson one there will be a link which takes you to a registration form to be filled out, so that you can keep an online journal of your course experience and contact guides who have completed the course with questions, suggestions, or requests for support.
These guides are individuals who have completed the course and made themselves available to answer any questions, provide support, and to inspire you to get the most out of your journey through the course. Any information entered in the course support center is available only to those who have volunteered to offer support and been approved by course administrators. There is no charge for any of this. Our caring guides are generous and have a wonderful volunteer spirit.
Then at the end of each lesson after the first, there are two links: one for those who register for the course and another for self-directed participants. For those not interested in registering, you can simply click on the self-directed link to continue to the next lesson of the course. You can also easily find any lesson by using the link to the lesson index at the top right corner of any webpage on this website.
Those who choose not to register, however, will not be able to join in the rich and meaningful connections taking place in our community networking portal. We ask all who want to join our community portal to register using the link at the end of the first lesson. For those who choose to register, after completing the course you will be invited to join the portal to brainstorm and heartstorm with other passionate community members dedicated to being the change in our world.
This was the most powerful, awareness expanding experience I've ever had. I am at a lack of words. The course brought tears of love, joy and gratitude to my eyes. It helped me bring out my inner core and revisit the shadows I pushed away. It has been manifesting a beautiful love and gratitude into my life that will be with me always. From my ever increasing awareness, thank you. ~ Thomas A.
Bringing the Shadow to Light
It is easy to understand why many powerfully inspiring materials are included in the course, yet some may question why materials exploring the shadow side of our lives and world are also included. Many would prefer not to look at information which might be somehow disturbing or challenging. Choosing to focus only on love and light is a valid choice, yet this course is an invitation for those who are ready to open to a deeper acceptance and understanding of all parts of life.
Consider that certain very powerful, elite groups in our world profit handsomely when they succeed in turning us against one other and dividing us into two camps continually fighting each other – liberal versus conservative, Christian versus Muslim, pro-choice versus pro-life, and many more. Though this might serve the interests of certain individuals and groups at the top of the economic pyramid, does it really serve humanity for us to fight against each other like this?
What if instead of focusing on the old paradigm of us versus them, we focus on building a new paradigm where we explore how we can work together to make the world more just, harmonious, and enjoyable for all of us?
If we continue to ignore the shadow sides of our world which turn us against one another, the hidden corruption and manipulation brought to light in this course will likely continue or even get worse. Yet if we choose to educate ourselves, and each take whatever action feels right and best to us to be the change we want to see, we can play a key role in revealing hidden agendas and inviting others to join together in building a brighter future for us, for our children, and for our world.
By presenting both highly inspiring materials and reliable information on little-known forces which affect us, the Insight Course provides tremendous hope for our future. All of this profound material encourages and inspires us to see that every one of us can make a difference. And when we join forces to work for the greater good of all humanity, we can and will be the change we want to see in our lives and world.
I am forever indebted to you for being instrumental in changing my attitude towards my parents, which in the past was one filled with deeply rooted bitterness and anger. You have convinced me that I solely am responsible for my own circumstances, and that in order to change them, I am the one who has to change. My new attitude is already starting to pay huge dividends, and I am eternally grateful. ~ David J.
Sacred Cows
Come Join Us!
Upon completing the free Insight Course, those who register will be invited to join a community networking portal where you can connect with others who have gone through the course. This portal is a wonderful place to give and receive support, to connect with others who share your passions, and to post information about some of the powerful, inspiring movements rapidly spreading in our beautiful world.
The Insight Course has no spiritual orientation and is open to all who are interested in being the change and exploring ways we can improve our lives and world. For those on a spiritual path, click here before starting for an important message on another version of the course you might enjoy more. For those interested only in focusing on love and light, you might prefer the Inspiration Course at this link.
Though the course will take an investment of your time, those who have put in the effort say it was well worth it. And for those who don't have time for the course, consider at least exploring the two most popular lessons, lesson three on personal responsibility and lesson 20 on going beyond duality.
A few days after I did lesson three, my husband and I had a heartfelt, life-changing conversation filled with honesty and transparency. We finally both had the courage to explore some of our deepest needs and found out that we were each wrong about the other's opinions and feelings about those needs. It was amazing, and I KNOW without a doubt that had I not found this course, this conversation would not have come to the peaceful and loving end (and new beginning!) that it did. For that alone, I am so grateful. The journey through this course has been so deeply personal, yet so profoundly universal. I have never before felt so much a part of the whole. ~ Erika
To demonstrate a deep commitment to building a new paradigm, the Insight Course, course support center, and community networking portal are all provided free of charge, though donations are welcome, as they help to continually improve and expand upon this service to humanity. Join us in being the change we want to see. Thanks for your interest, and have a most awesome, enlightening journey through the course.
To see an index of course lessons with links, click here.
Image by Stephen Coburn: Click for more

I am floored with this course. You have marvelously balanced what you know. Unapologetically you weave the positive with the true negatives. Amazing content but, more important even: amazingly coherent and clear and straight and uncompromised vision. Wow! Few do that. Thank you. ~ Clare K.
For many other appreciations from those who have taken the course, click here.
To begin your journey through the Insight Course,
Enter Here
The Insight Course website is part of the PEERS empowerment network
"Dedicated to the greatest good of all who share our beautiful world"